This portable storage closet will meet your long term storage needs.

It comes flat packed but is quick and easy to assemble.

To remove any dry residue simply vacuum lightly or brush with a lint brush.

It can also be wiped clean with a damp cloth.

This amazing closet makes your clothes or daily accessories easy to access; Installation is just easy, just insert the metal poles in the holes of the plastic joints, then put on the shelves and cover.

This premium quality canvas wardrobe is a fantastic storage solution for any bedroom.

Ideal for guest rooms, rented accommodation, university accommodation, caravans or holiday homes.

Easy to assemble in just 15 - 20 minutes, no need for tools!

Material: Stainless Steel and fabric.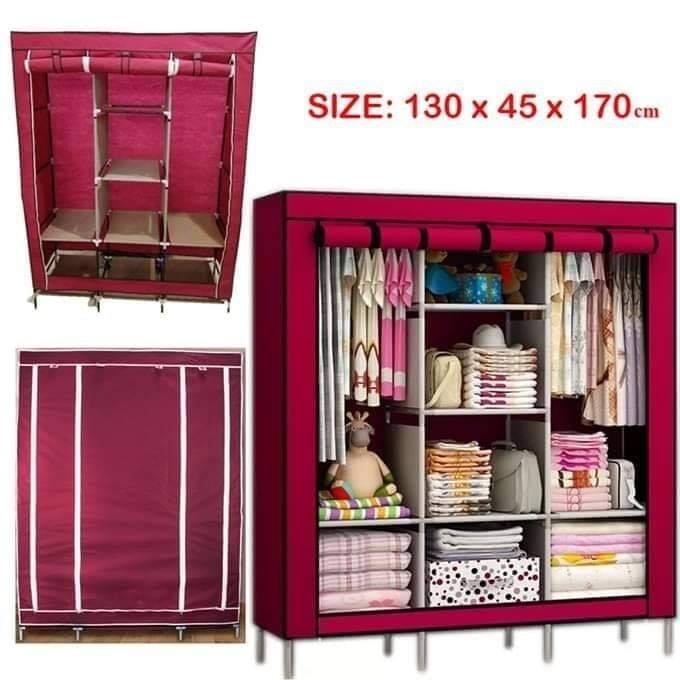 Dimensions: (w) 130 cm x (d) 45 cm x (h) 175 cm.

High quality.

Easy to install.

Colour: Multi color.